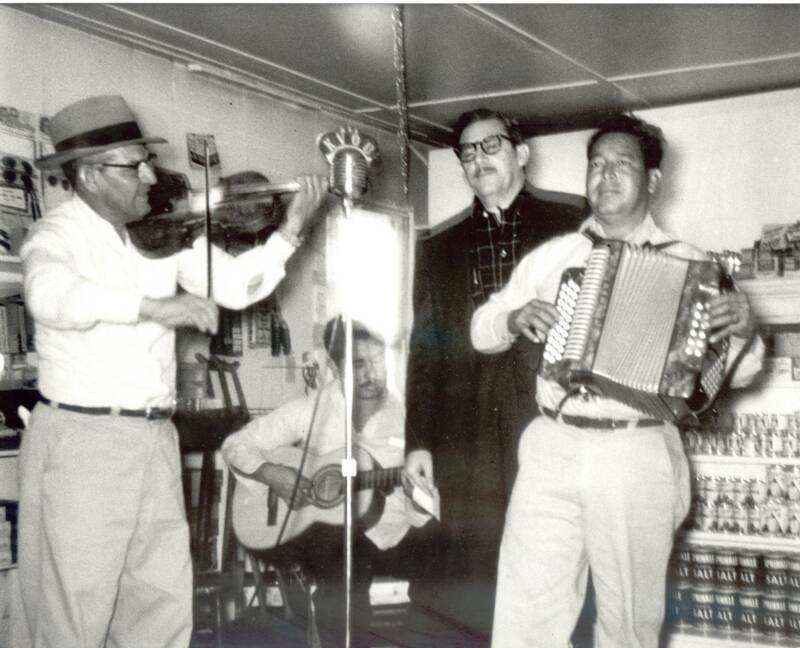 I lucked out on my way to store the other day. I only wanted to bag a bunch of cilantro, a couple, three avocados at the discount grocer. See, I had some turkey left over from a bird I roasted the other day and had a hankering for turkey taquitos, something that every red blooded, wild half Mexican boy can use to help him grow up to be big and strong. But I was way laid, pulled into Goodwill by promise of good sales and such. Had to see what was lurking in the cookbook aisle before I went off and hit the grocery store.

Well, I did find a few cookbooks, even a nifty Mexican cookbook written by a full out Mexican woman living in London! But what thrilled me even more than that was discovering, just as I was heading to the checkout stand, a pristine, still sealed in it's wrapper collection of Tex-Mex Conjunto classics compiled by Arhoolie! I am telling you, I could have set everything else down at the moment and been happy as a clam (or whatever bi-valve you fancy!) I practically skipped out of the store and damn near forgot my original mission. I pretty much ran down the sidewalk to Save a Lot and got the rest of my shopping out of the way, just so I could get home and pop that new disk into my cd player. Do you know how rare it is to come across that kind of music in a second hand store? Rare, baby, rare, just the way I like my lamb chops!

So, I played that album again this morning and was thankful for it. I pulled together a nice omelet, too, and am getting ready for another work day at Helpline. I think of music, cooking and a good day's work and think, man, if it wasn't for that immortal triad I wouldn't have an excuse to get out of bed most mornings. Oh, never mind, scratch that. The cat would make sure I was up and out of bed, if only just to feed him and let him out into the world.

But today I had another excuse to be out in the world myself and it is spelled Conjunto! Go grab some, buddy and tell me if that music doesn't cure what ails you!

Salud!